Broadcaster Vanessa Feltz has confirmed her relationship with partner Ben Ofoedu has ended after 16 years together.
Feltz, 60, said "once the trust in a relationship is gone you can't really get it back" amid claims he had an affair.
In a video posted on Instagram, she said: "I haven't been on Instagram for three weeks and that's because my relationship with Ben is over after 16 years and I honestly didn't know what to say to you on Instagram.
"And so I just wanted to say obviously I feel incredibly sad and I'm pretty disappointed and shocked and all those horrible things but also full of resolve.
"I am not going to let this defeat me."
Feltz said she was glad "to be living longer" than her mother who died age 57, as she is set to turn 61 in March.
She added: "I am very very grateful to be alive and I want to carry on feeling that way and I want to celebrate and find fun and laughter anywhere I can.
"I know it is not going to be easy but I am absolutely determined to do it."
Feltz also thanked those who had sent her "wonderful messages" during the split.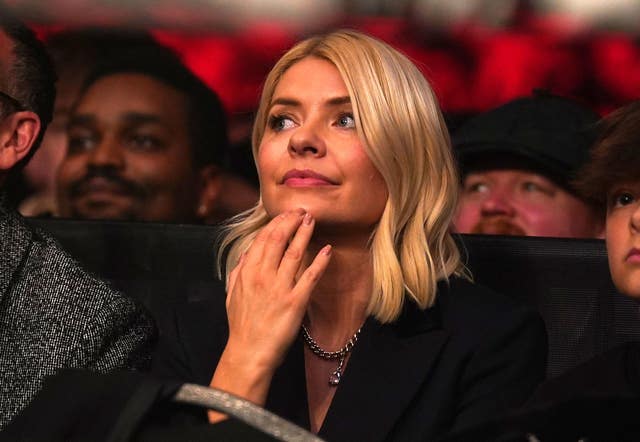 Famous faces took to social media to share their commiserations, including This Morning presenter Holly Willoughby, broadcaster Zoe Ball and former Hear'Say singer Myleene Klass.
Former Countdown star Carol Vorderman wrote: "He's a…. and you have survived far far worse V… you ARE a survivor and I can't wait to be going out with you… as you know."
And broadcaster Elizabeth Day wrote: "I love you so much. You are a queen and deserve a person worthy of your shining light.
"Whatever else, please know you are utterly beloved by so many of us – not least your incredible daughters and grandchildren – and we will never, ever let you down."
Feltz first met Phats & Small singer Ofoedu, best known for his hit Turn Around, in 2005 after her divorce to Michael Kurer five years earlier.